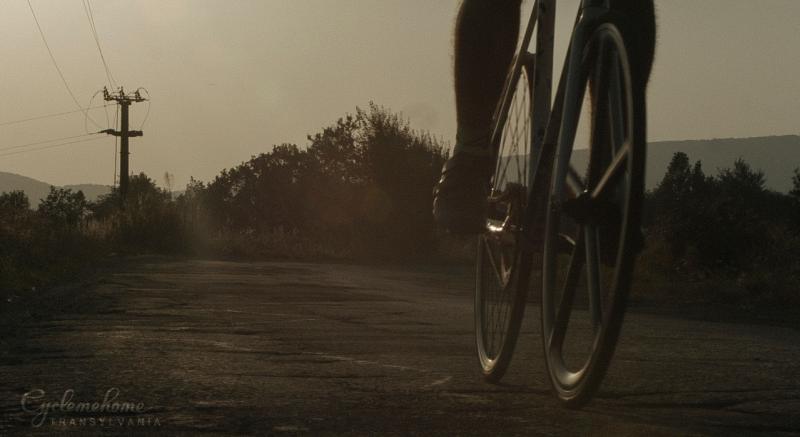 Evening movie screening and relaxing in the impressive glass dome of the Museum of Applied Arts, at the most biker design exhibition in town. You are welcome to join us at the exhibition Bikeology for the movie of Cycle Me Home titled Transsylvania (shot according to the title), with live piano music of Andras Toth, composer of the movies original soundtrack. We will also have guided exhibition tours and extended opening hours. 
Having finished his studies in 2011, Levente Klára, the director of the movie and his friends left Madrid to return to Hungary – by bike. The Cycle Me Home documentary is considered to be a novel in the world of bike road movies recording the trip through mountains, small villages and metropolises. The beautiful shots present us with the difficulties and adventures all along the trip as well as their effect on forming a community.
Since then Levente has traveled extensively with his fixie. One of his trips in the Romanian mountains is recorded in his movie titled Transsylvania. The movie comes with the narrative of the British scientist and documentarist David Attenborough dubbed by Gyula Szersén in Hungarian. The idyllic soundtrack of Andras Toth also adds to the extraordinary atmosphere. 
Informal conversation with the creators follows the movie screening.
Trailer: 
Cycle me home - Transsylvania // Trailer from Cycle Me Home on Vimeo.