Take a virtual walk through the Museum of Applied Arts. The panorama photographs are by Sándor Veress.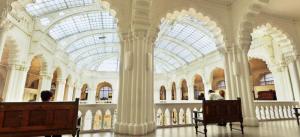 Starting from 2013, you can also take a virtual tour of the main spaces of the museum and visit the permanent exhibition via the Google Art Project.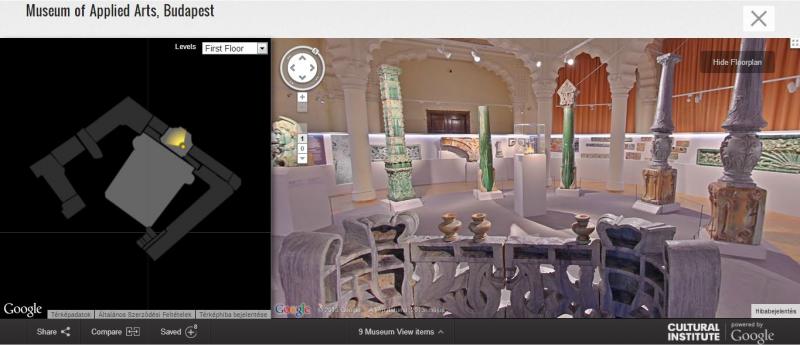 Csaba Attila Kontár won a special Art Nouveau prize in the Wiki Loves  Wiki Loves Monuments competition with this picture.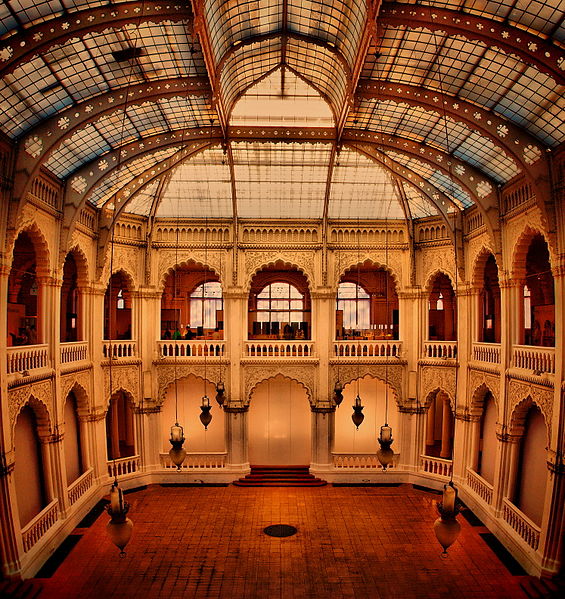 Look at the photographs for the album Szeretettel vár az Iparművészeti Múzeum on Foto-Book.
The Museum of Applied Arts has is own Flickr page.
There are pictures of the Museum on the photo-sharing sites Flickr and Indafotó.
Video of the Museum of Applied Arts on YouTube (uploaded by odimix1)